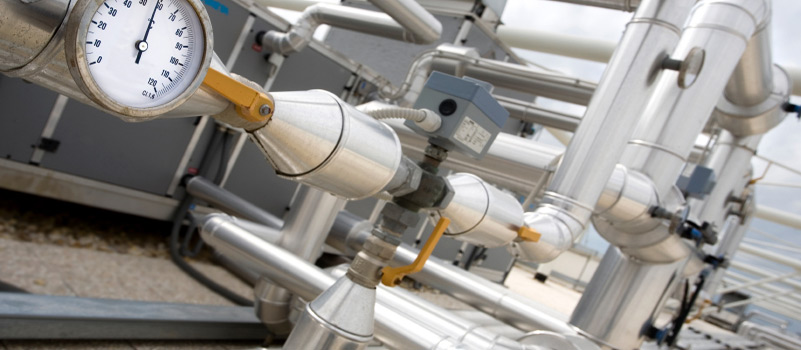 Site Survey
Total Control has experienced industry veterans that are available to perform site surveys and assist you and your customers in developing a "scope of work" that addresses their needs. Whether its addressing energy efficiency, comfort, adding technology to the facility, or all of the above, we've got 100+ years of experience in doing so. Call us with an opportunity.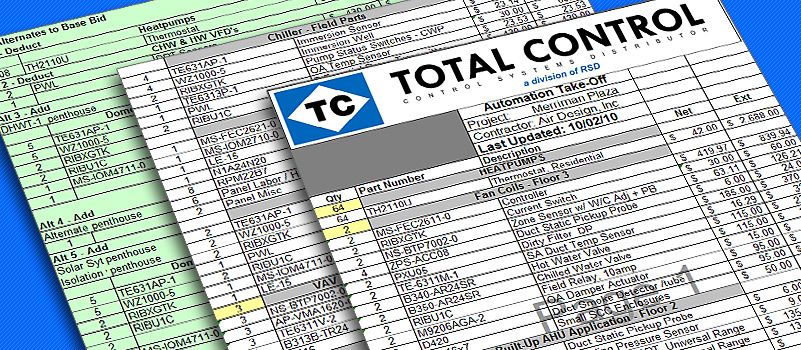 Project Take – Off
Our staff's experience allows us to apply the latest technology with ease. Whether it requires design assistance, it's a retrofit of an outdated control technology, or its been designed by others, Total Control can develop a complete take-off of the BAS hardware, engineering, programming, commissioning, and even assist contractors with applying labor to the project. Minimize your risk by integrating Total Control into your team.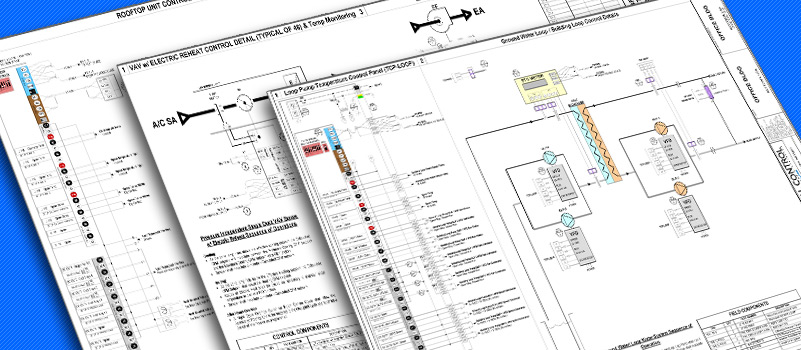 Engineering
Total Control employs a very accomplished engineering staff. Engineering control projects daily is the staple of our business. Whether it's a Design Build project, a retrofit, or Plan & Spec, you provide the "goal", we'll kick through the uprights! Let's team up and get it right the first time.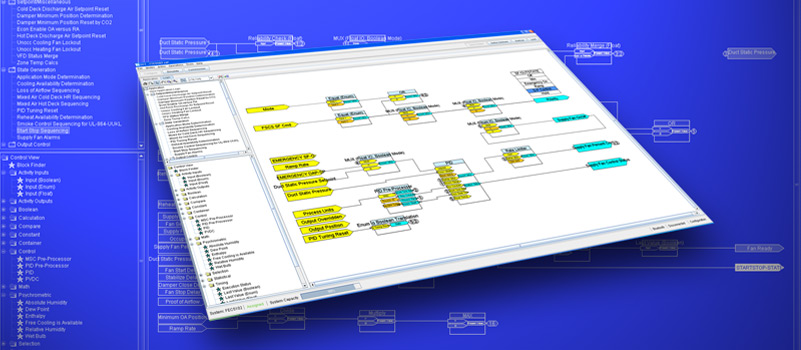 Programming
If you don't have time or in-house expertise, we've can provide any or all programming required to meet the Sequence of Operation. Tell us what you want it to do, and our techs will "get'r done". Many of our projects are delivered "pre-programmed" to minimize field labor. This results in a huge time saver... potentially the difference between winning or losing a bid!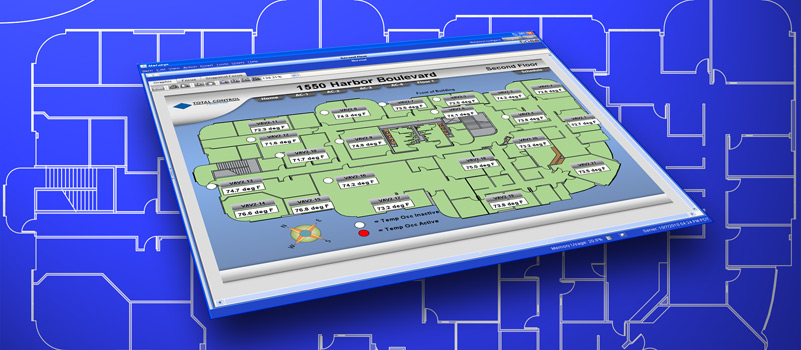 Graphics
The User Interface, typically referred to as "Graphics", is what is generally used to determine the quality and "User Friendliness" of the control system. Graphics is what can set you apart from the competition. We have an extensive library to draw from, and can develop impressive graphics and navigation screens quickly and economically.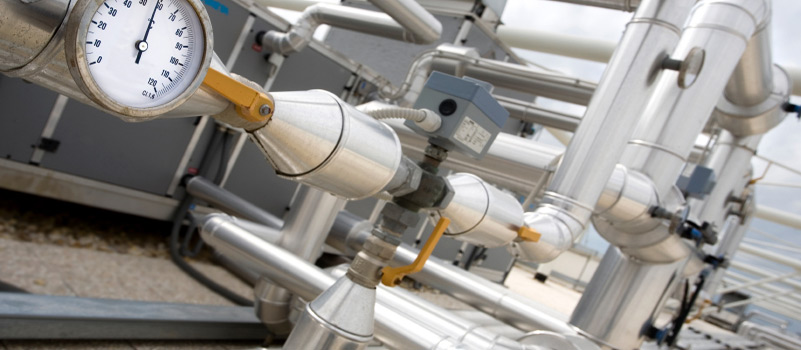 Integration
The future is now. Many equipment manufacturers are developing and shipping products with embedded controls with open communication protocols such LON, BACnet & Modbus. These are "ready" to communicate right out of the box with our BAS systems. It's typically not as easy as it should be, but with our experience and help, we can make it happen.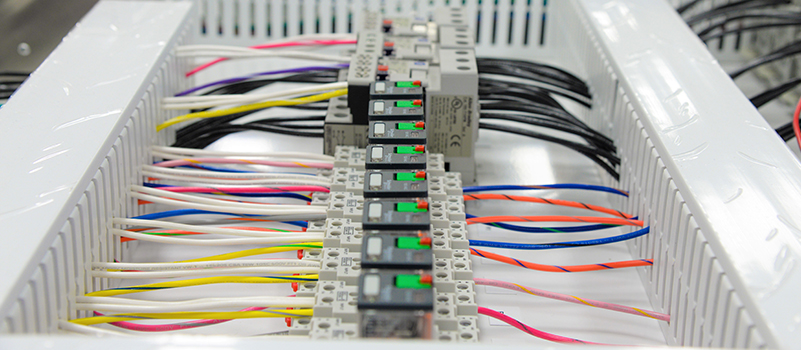 Panel Fabrication
Total Control has years of design and fabrication experience in many industries. From Building Automation, Industrial gas burners, Lighting, Fuel delivery systems, Industrial PLC and Water Feature. Our panels are professional, functional and UL508 compliant. We can build your panels to our design or yours. Give us a shot next time, you'll be please with the results, and the price!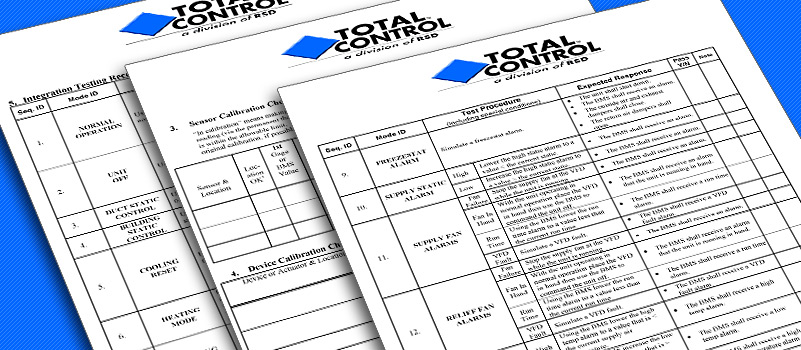 Commissioning
A control system isn't finished until we know the valves and dampers not only travel, but in the right direction. Total Control provides commissioning assistance to the installing contractor to make sure that the hardware, wiring and programming to deliver the expected results.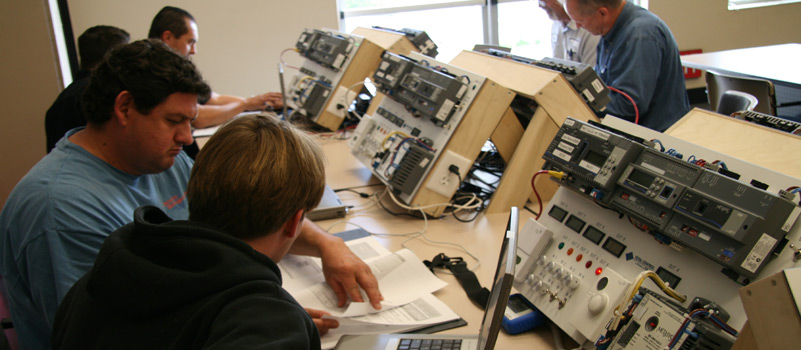 Training
To round out our support services, Total Control has an industry leading Building Automation System Training course available to our customers. It is a unique training experience delivered by a unique trainer. Obviously Total Control can provide all of the services for a project, but we encourage those customers who wish to self perform, to receive the appropriate training, the tools, and perform the programming and commissioning in-house. Check out our online registration site at www.rsd.net.